【WorldWide】MIYAVI Fan Club "MYV CREW" 2019 Membership
---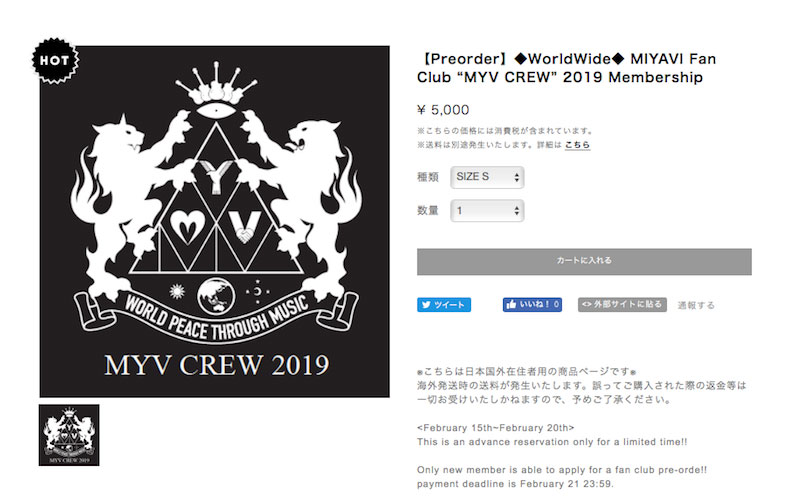 MIYAVI SHOP
https://miyavishop.thebase.in
【WorldWide】MIYAVI Fan Club "MYV CREW" 2019 Membership
Add to cart
After completing your order, you will receive a registration completion mail.
※ We appreciate your patience while the delivery is being made.
※※Method other than bank transfer. -Strongly Recommended-
PAYMENT VIA PAYID :
1) Register by using your email to PayID ☞ https://id.pay.jp/signup(Japanese website)
2) Link your credit card with it
3) Order the item/membership from MIYAVI SHOP
4) Use PayID as payment, and it will work instantly.
※ PayID is a Japanese payment system that accepts international credit cards. But it is a third party system and we are unable to help you for further inquires or to fully guarantee the complete success of the process.